Dwi started her Yoga journey in 2011 and it changed her life since then.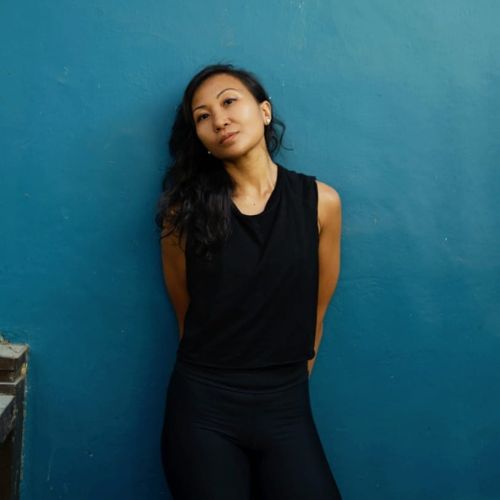 In 2013, Dwi completed the 200 hours- RYT Teaching Certification with John Ogilvie of Bryon Yoga Centre Australia. Followed with Kids Yoga Teacher Training by Sun Yoga Kuala Lumpur. To complement her training, she added Yoga Therapy Training, module 1 & 2 in 2013 and 2014 also in Jakarta.
Dwi is a devoted Ashtanga Yoga practitioner. She is amazed how the daily traditional Ashtanga Mysore style practice not only changed her self physically but also help her to be the better version of herself.
To deepen her practice and the understanding of the traditional Ashtanga Yoga method, she goes regularly to Mysore, India since 2017 to study with Saraswathi and Sharath Jois. On January 2022, she received her level 2 Authorization from KPJAYI /SYC.
Dwi was running the Ashtanga traditional Mysore style program in Phnom Penh, Cambodia in 2020. Now she is back to her own country, Bali / Indonesia and opened her own Sala at Bali Semesta Kutus Kutus Denpasar and is looking forward to share this beautiful practice with you.
Want to know more what Dwi is up to or onto right now, check out her FB page "Ashtanga with Dwi Bali" and her Instagram.